Yes, it's that time of year again when all the best books of the year lists come out!

What did I love in 2018? Well, I started off the year with a great first time author, Sue Halpern. This book was appealing not only because it took place at a library, but I loved the characters and the small town setting.

Another favorite was
Lost Vintage
by Ann Mah. Everytime I think I'm can't read another World War II novel, a book like this comes out and I'm drawn in again!
Several of my favorite authors released new books that I loved. After being bitterly disappointed with
The Best of Adam Sharp
, Graeme Simsion (the author of the
Rosie Project
) redeemed himself with
Two Steps Forward
which he wrote with his wife.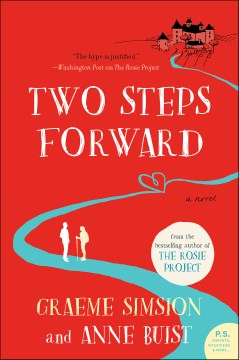 Jojo Moyes has never disappointed me and I loved her book,
Still Me
,and Naomi Novik's,
Spinning Silver
, was a fabulous mixture of fairytale and fantasy.
I also discovered a few of new authors including
Deanna Raybourn
,
Chistina Lauren
,
Rebecca Roanhorse
and
N.K. Jemisin
.
If you're looking for other best of 2018 lists, check these links out:
Library Read's Favorites of 2018
New York Public Library's
Best Books of 2018
NY Times announces its "
100 Notable Books of 2018
"
The Washington Post picks its "
Best Books of 2018
"
Looking forward to 2019!
Wednesday, November 28, 2018 | Tags: 2018, best, Halpern, Lost Vintage, Mah, Moyes, Novik, Simsion, Spinning Silver, Still Me, Summer Hours at the Robbers Library, Two Steps Forward |